Retired from the Federal Government
Terrible, unless you like camping in a parking lot, and the way they packed the trailers in, made it difficult to drive through the campground on the one-way road.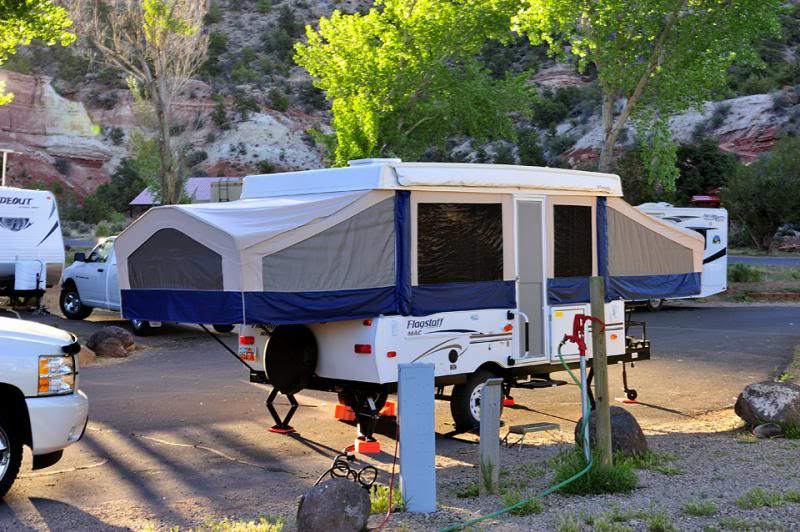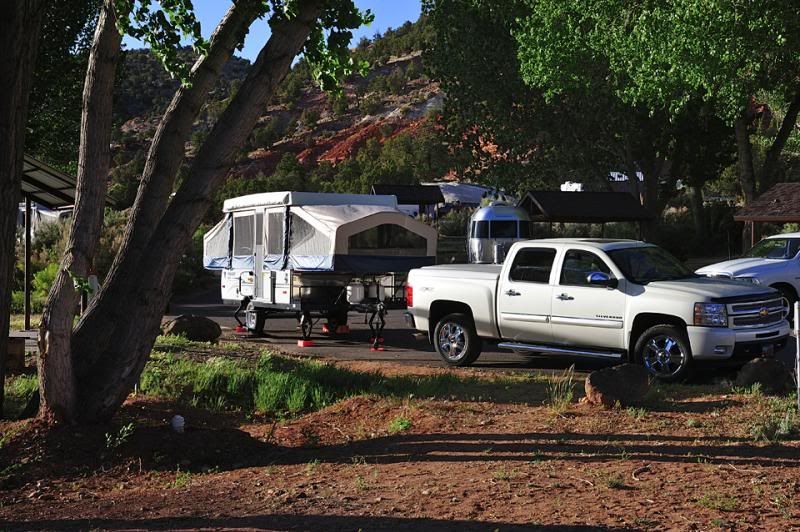 I will say that the bathroom, with running water and showers, was in good condition; clean and with hot water. There is a reservoir for fishing; didn't see anyone come out with any fish, but they appeared to enjoy floating around early in the AM acting like fisherman.
Did enjoy the cries of the Coyotes at night, probably well fed with the high number of jackrabbits, which are actually Hares, running around the campground and they were some big jackrabbits.
And there is plenty to do in the area. Grand Staircase-Escalante National Monument (
BLM
) basically surrounds this plot of state owned land. It is beautiful and Bryce Canyon is about 40 miles to the west. There is a great dirt road from Escalante (city) to Boulder called Hell's Backbone. When dry, it can be done in almost any vehicle; if wet, especially in the spring it is probably impassable in some sections due to extremely heavy clay surfaces.
Nice bridge you need to cross over if you want to do the entire trail; appropriately called the Hell's Backbone Bridge.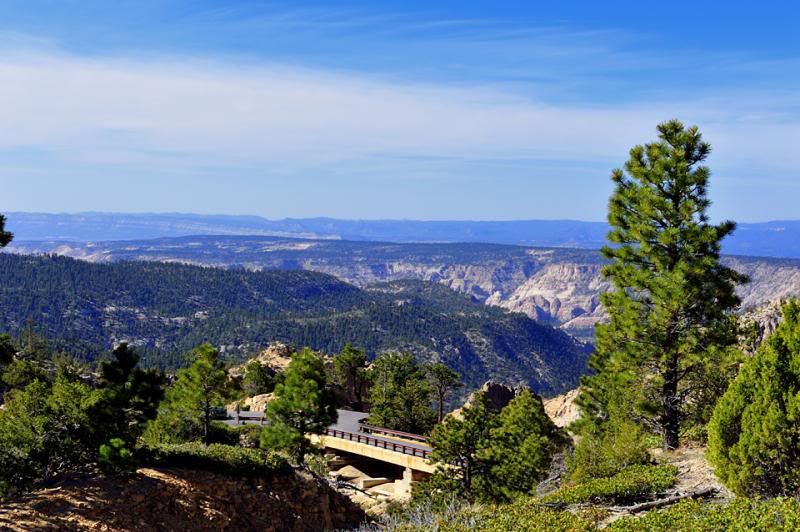 View from bridge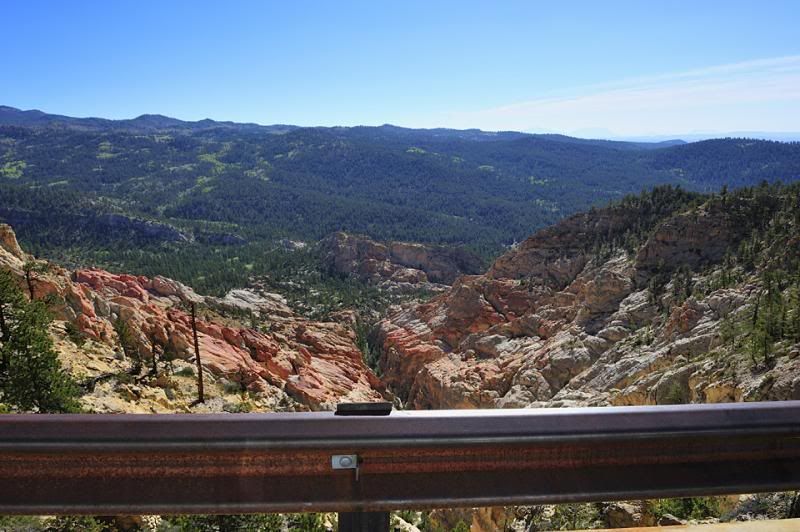 Down into the Hell's Backbone Valley
Would I camp in this
CG
again? NEVER. This popup camping is fairly new to me, but at least the other campgrounds I have camped in with the popup (Zion's Watchman
CG
;
BLM
's Sand Island, south of Bluff UT, and Horsethief
CG
, just north of Moab, gave a person some semblance of privacy. This Escalante
CG
gave NO privacy at all.
Down the road is Calf's Creek, a
BLM
campground in the GSENM, but it was full.
I'll address the really rude and cheap popup camper owners I met in the
CG
in a different message.