First of all, I would like to meet the engineer that decided to put the cranking system inside of the camper so when the winch breaks you need an army of people to raise that camper so you can get to the winch that needs replacement... How smart, I bet he thought he engineered that winch so good it would never break...
Ok, there are some other things to mention before we continue... If you raise your roof using this method be sure to have supports for the roof before getting inside the camper to work. This method could fail at any time dropping the 300 plus roof on you, even if it dont squeeze you to death or suffocate you to death it could break your neck.. Just saying...
Material:
10 feet 1/4 inch steel wire rope $7.00
3 Wire Rope Clamp $4.00 (maybe)
Choke your camper, big chokes, not the small crap here...
Get under the camper, making sure it is secured. Locate the main cable and secured to the cable you got with at least 2 clamps. I made a loop on the further away clamp to make it more secure or at least it felt that way to me.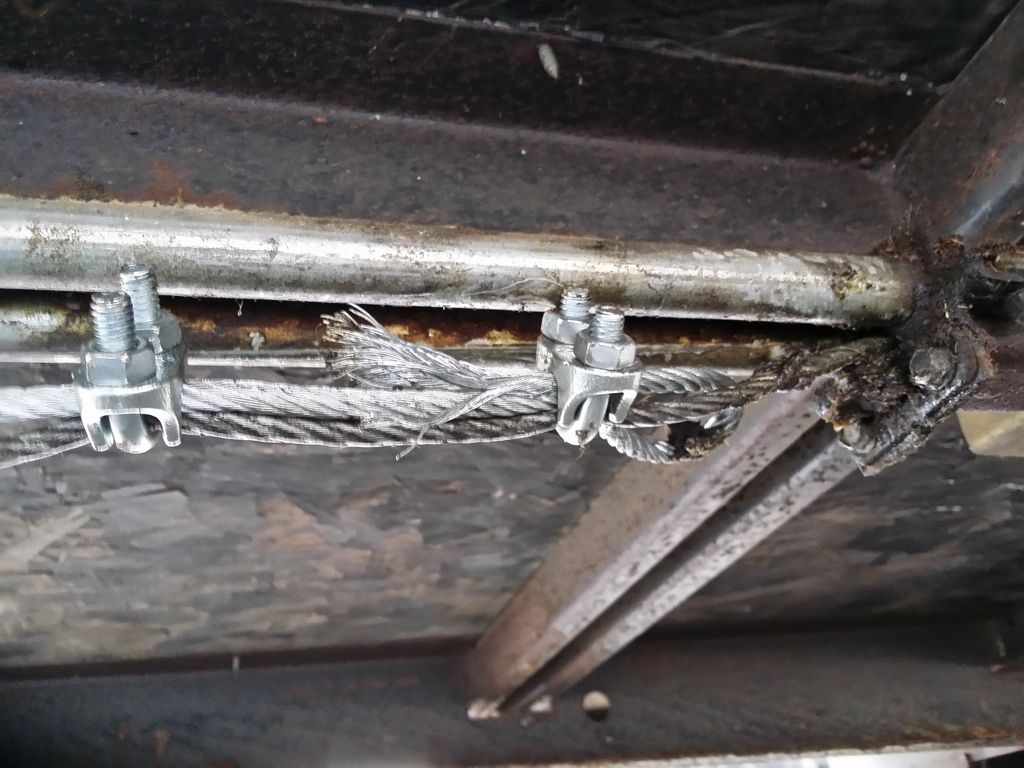 Get out from under the camper and get the other end and make a loop with the remaining clamp or if you like use a second clamp as well. Put that loop around the hitch.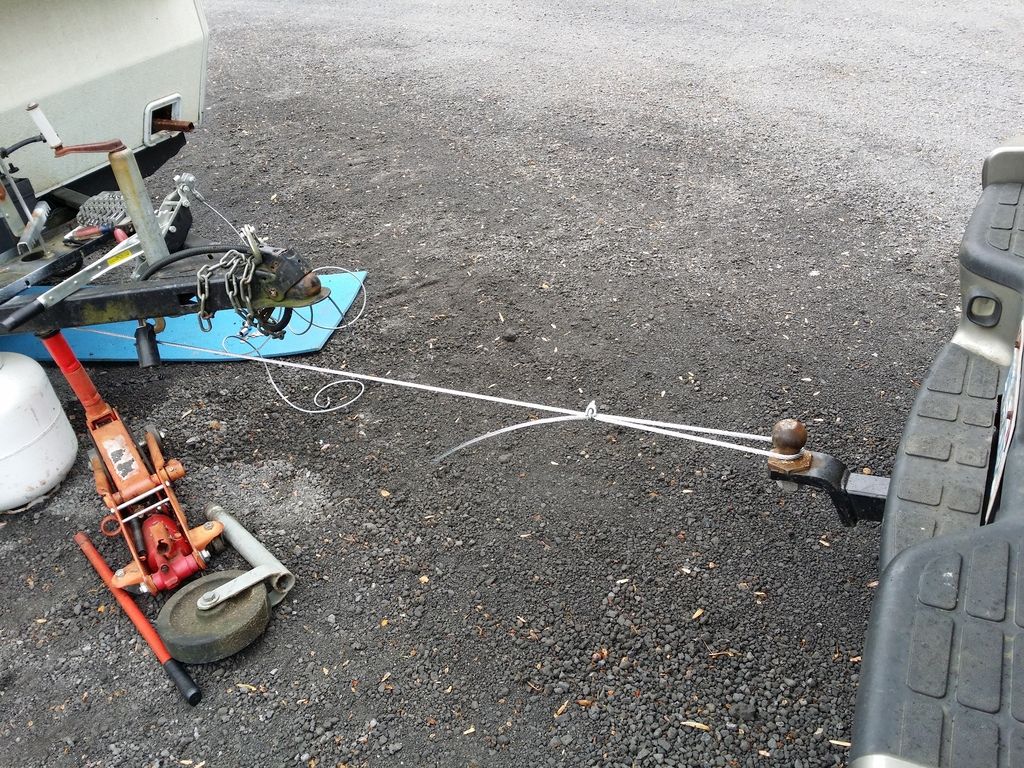 Make sure all the latches are off then slowly start driving forward, inch by inch, paying attention to the roof, the camper and listening for any alarming sounds... after you see the roof starts to raise a few inches and the camper has not moved put the car in parking and check the steel rope. It it is too close to the camper frame like mine was you might have to go slowly as the clamps can catch on the frame: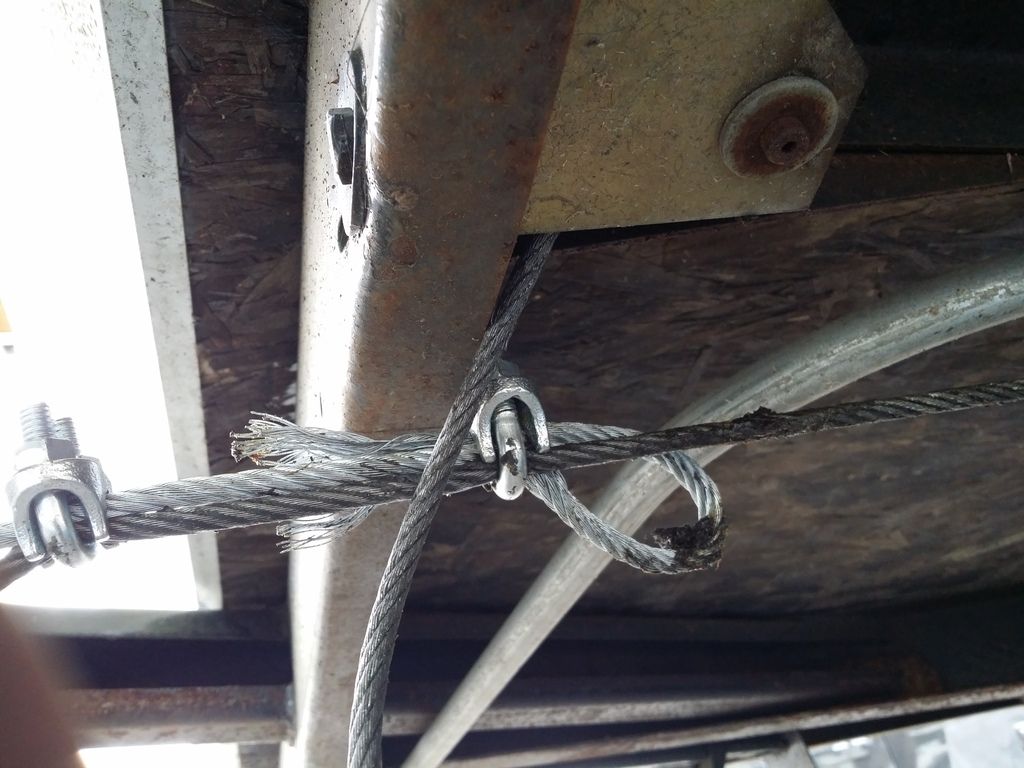 I used a 2x4 to create clearance but a lower hitch would have make it.
Once you reach enough high to work on the winch place supports on all 4 corners of the roof, let a bit of the rope tension go slack so the roof rest in the supports. I would leave the cable connected to the
TV
just in case... Do whatever work you need to do, then raise the roof an inch again with the
TV
, remove the supports then slowly let the rope pull the
TV
towards the camper as the roof comes down. Stop a few times to fix the canvas, use a plastic tube or something, remember, that cable could snap any time or come loose trapping your hands. The last few inches of the roof you might have to engage the reverse in your
TV
to let the rope slack.
Good luck, be careful...